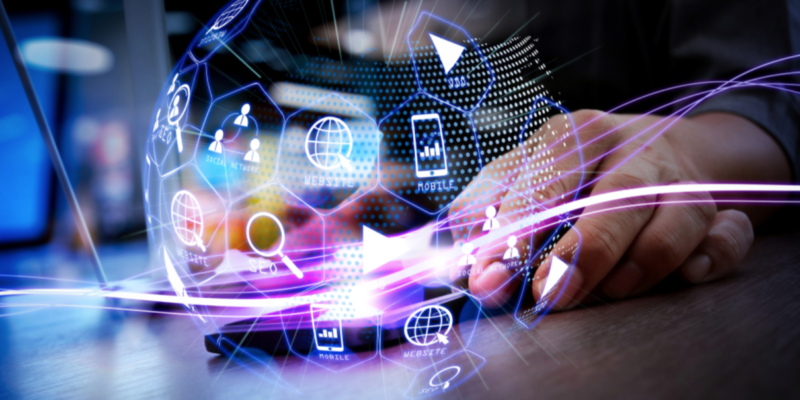 Any marketer can suffer the budget drain. However, it is still possible to reduce the odds of such a situation. It is enough to avoid the mistakes that the head of the vitamin.tools project Alexander Kopanev told about.
It is a nightmare of a digital marketer: he enters the ads account, fills up the balance, launches campaigns … and does not receive a single lead! Instead of being satisfied with the work, he feels only a painful need to fill up the account again.
Do you think it can't happen to you? Hardly. Even experienced professionals can drain the advertising budget. In the marketing department of, perhaps, any large company, you can get dozens of stories about how their advertising budgets were leaking before their eyes into the pocket of Yandex and Google without any impact.
So, what are the most common mistakes marketers make when launching advertising?
No daily limit for a campaign budget
It is a very common mistake. Especially at the first steps of advertising campaigns, when you are just checking how certain ads will perform. There is a sudden spike in demand, and your budget irrevocably drains.
You can avoid this scenario with the function that allocates the budget for the test period. Determine your daily budget, launch campaigns, and monitor metrics. As soon as the shopify development company  and Creative Leaders begin to emerge, you can increase the budget for the respective campaigns.
Please note, that you should not be out of the daily starting budget at lunchtime. When we spend all the money before the ad impression time runs out, we get fewer leads at a higher cost. For the impressions to last all day long, you need to either raise your daily budget or lower your rate.
You do not work with the number of impressions per day
A professional marketer needs to constantly monitor statistics by various parameters. Let the ads account and the excel file always be open on your work laptop. And regularly "read indicators" of conversion of visitors to leads over time.
Track top-performing time slots and increase ad impressions during those hours with a schedule bid adjustment. On the contrary, reduce the number of impressions or completely remove them during the period when your audience is not very active. The main thing is to accurately establish the pattern between the display time and the impact. And keep in mind that sometimes other factors can affect the performance.
If the call center is closed at night, and your audience loves to call, then it's best to turn off ads during this time. If the conversion to orders grows, for example, at lunchtime, increase impressions at the appropriate hours, but do not forget to get operators ready for the increase in calls.
You didn't configure the device type
It's strange if your website is not mobile-friendly in 2021. However, if suddenly this is the case, disable these devices in targeting. Owners of responsive versions and landing pages should better create separate mobile ads for them.
The conclusion of this short paragraph is simple: do not forget to check the configuration of the device that gets your ad.
Obviously, it is better to refuse sites where you spend a lot of money and do not get results. But first, you just need to make sure that the problem is really with the sites.
You can evaluate the performance of campaigns by site both in the Yandex Advertising Network and in the Google Display Network. To do this, it is enough to accumulate several hundred clicks or get at least one conversion. If you don't see conversions or their cost is higher than the KPI, check for associated conversions. If they are not there, then we turn to the study of the content.
Check which ads are showing on a lagging site, and if they perform better elsewhere, disable that site.
You strive to be the first
Aspiring marketers often find that positioning above all advertisements gives the best results. However, you can get excellent conversion rates in both third and fourth places. At the same time, you significantly save on the budget that is required to get out to the very top.
Test this strategy. Try to lower your CPC for your campaign keywords. The ad will go down, but will the conversion go down? You will most likely be able to save money and not pay extra to get customers. If the conversion drops, you can always raise bids and return ads to the previous positions.
You show ads for extra words
If you sell clothes and find the query "dress repair" in the report, then add the word "repair" to negative keywords to exclude ads from showing for such queries. If you sell new phones, then an obvious negative word is "used". Add it to negative, and with the search query "buy a used phone" your ad will no longer be shown.
The more accurately the keywords and negative keywords for display are selected, the more effective contextual advertising will be, the higher the CTR and the lower the cost of the attracted client. Well, the higher the CTR, the higher the ad quality indicator, and the lower the cost per click.
You do not use ad management services with a cashback
Some services provide additional benefits for replenishing advertising accounts. Moreover, they allow you to manage advertising budgets in a single interface, which will seriously save you time. As a result, you not only return part of your advertising expenses, but you also don't change accounts to fill up each advertising system.
For example, in the Vitamin service, the cashback is 5%. If you spent 50,000 rubles, you got 2500 back. They can be withdrawn to a bank card or spent on advertising at any time. If an agency or a freelancer is engaged in advertising, the service can significantly compensate him for the cost of the commission.
The service integrates with advertising systems:
Yandex.Direct
Google Ads
myTarget
VK Business
Vitamin also knows how to draw up a single financial report for all advertising tools and allows you to add extra tools to increase conversion. Well, those who need help in setting up and running advertising campaigns can find a list with trusted agencies and specialists.
You target without using a parser
Social media targeting is a cumbersome process that requires a serious analysis of the target audience. In the standard targeting, which is offered, for example, by the VKontakte advertising account, there are many criteria – gender, age, groups. However, with the help of parsing programs, the chances of getting into the target audience become much greater.
For example, sellers of baby products can find parents by the age of their children. And perfumery online boutiques can find husbands, whose wives celebrate their birthday in three days. You can also find those who posted specific music. Or liked, commented, reposted a promo post
In addition, there are many filters for sorting communities, as well as users: by hobbies, behavior, amount of content. Experiment with parsers with different audiences and find those who need your offer.
You make bets in VK "at random"
The social network "VKontakte" shows the recommended price based on coverage of 100%. However, you can buy out part of the coverage much cheaper, as there will be less competition for this audience. Start with a lower rate, gradually increasing it if coverage falls. You should limit impressions to hundreds per person (put a "checkmark" in the settings).
For more efficient advertising in VK, you need to monitor the rates throughout the day and adjust them manually. Do not bet whole numbers, bet 2.03 or 2.08: this makes it easier to outbid someone else's bet and not overpay too much.
You rarely change creatives
Pictures and texts, like people under constant stress, tend to "burn out". They become boring, people recognize them and become less responsive to them. CTR goes down, the price goes up. Less traffic means less conversion to leads.
Make it a rule to change your creative portion at least once every two weeks. Even during the tests, you should have at least 5-6 creatives with different messages: playful, serious, short, etc. Even if you predict the failure of some pictures in advance (the most common thing is that the "adult" audience does not like cartoon characters), it is still better to allocate a budget for tests. You will likely make the most amazing discovery.
If you are the owner of the online shop, you may consider contacting Shopify Development Company. Shopify allows stores of all kinds to organize a showcase of goods, set up a delivery system, and receive digital payments.
To sum up
I would like to believe that this article will make the world a little better. Users will see fewer irrelevant ads, and digital marketers will see better performance for their campaigns.
What are some of the common mistakes you know when it comes to launching online ads?