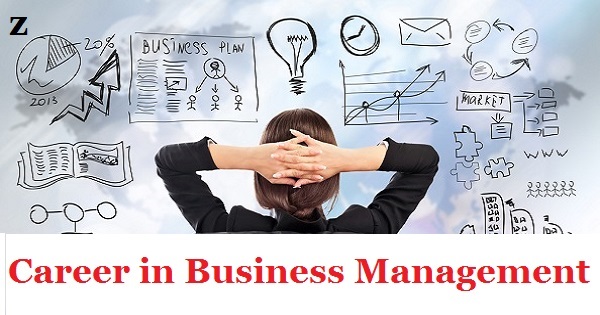 Management is a hugely varied and challenging area when it comes to careers. However, there are a number of key skills and attributes that are required of any manager, no matter what field they are in. Here is a look at the different types of management available and the skills necessary to forge a career in this field.
What Types of Management Are There?
Management differs hugely depending on the type and size of business you are in. Some of the main fields include operations management, general management and human resources. An operations manager will be responsible for overseeing production, quality control, supply chains, product design, purchasing, vendors, and storage facilities for goods. On the other hand, as a general manager you would be more a leader of people. Your role would be to assign and oversee jobs, whilst motivating your teams to get the most out of your workforce. You would be required to identify and resolve any problems involving performance or efficiency in order to meet the goals of the company. Human resources, or HR, management is similarly concerned with the management of people, although this role is more defined. HR involves a wide range of tasks, from the traditional areas of recruitment, training, and legal counsel of employees, to other aspects including defining and realising a company's values, implementing schemes for employee retention and measuring the impact of initiatives on the company's success.
What Training is Required?
Some management roles are accessible to those without a degree, who may be able to progress within a business or company from an assistant role up to being a manager. However, for more high-powered roles and big-name companies, a degree in a related field such as Humanities, Communications or Management, is usually a prerequisite. There are many other management training qualifications available which can serve to bolster your degree or give you the skills needed to acquire higher levels of employment. For example, human resources management courses are often required by the larger companies that reside in big cities in order to enter into HR management. Such courses are designed to be highly practical and vocational, allowing you to gain the skills and knowledge necessary to break into top management positions.
What Personal Skills Are Required?
All forms of management invariably require a high level of interpersonal skills as you will always be dealing with people. You will need the ability both to talk to colleagues one-on-one and in teams. As you will often need to act as a mediator between people and departments, you will have to be an understanding and compassionate person who is capable of seeing problems from every angle. You will also need to be capable of analysing and solving complex problems whilst taking into consideration budgets and company goals. You will need to be highly organised and proficient at multitasking since you will be dealing with many different tasks at any given time.
Although management is such a varied field, there are key characteristics that are required across the board. If you possess these attributes, with the right training you could be on your way to a promising career in this field.