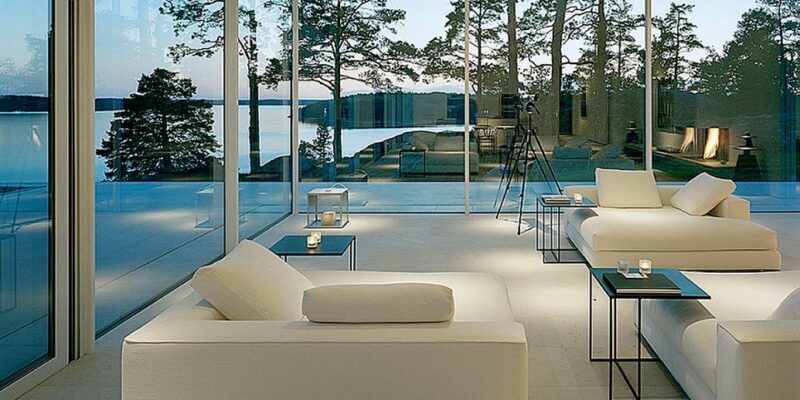 Why construct a conventional wall as opposed to a glass partition wall? Glass is a popular choice among homeowners for many reasons, including design preferences, space constraints, practical concerns, lighting difficulties, adaptability for specific business models, branding, and more.
Glass walls may accommodate a range of purposes in homes since they come in various sizes, layouts, and glazing types. Let's start by examining the benefits of installing a glass partition wall in a house.
Camouflage the Commode
The bathroom is one of the most common places in household settings for domestic glass partitioning. The use of glass in ever-more-bathroom-related home modifications, including a privacy screen for the toilet, is becoming increasingly popular among homeowners.
This application is apart from the others that we will investigate since it frequently requires the use of privacy glass instead of the transparent glazing typically used for partition walls. Frosted and patterned glass are popular options for these glass panels because their primary function is to conceal the toilet.
Compatible with the majority of the other glass components already present in the bathroom, such as the glass shower enclosure and the glass shelf. It also allows light to pass through, preventing the restroom area from seeming gloomy and dark. The open and spacious feel of the space is maintained, but the view of an item in the bathroom that is less aesthetically pleasing is hidden.
Visually Improve the Home
On the other hand, the application of a glass partition wall is not limited to a single purpose for creative homeowners and designers. Clear glass walls enable the separation of rooms or sections inside a room without the detrimental consequences of drywall, such as obstructing the flow of light from windows, giving the impression that the area is smaller than it is, or giving the impression that it is constricted.
Maintaining the appearance of an "open concept" between a dining room and living room by dividing the space with a see-through glass wall is just one way to improve your home. Installing transparent glass panels between a master bedroom and a master bathroom can help a suite give the impression of having more space.
Glass walls defining a playroom next to your home office or kitchen can allow you to readily check on the children while also keeping the toys confined. Glass walls are used in place of a railing near a staircase to provide the illusion of additional space in the living area.