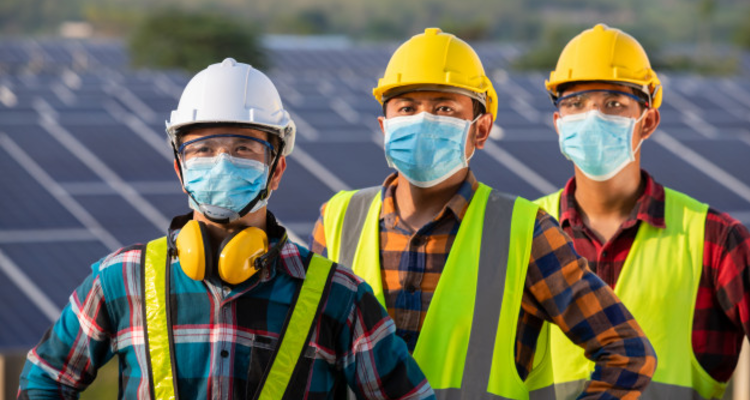 As an employer, it is your obligation to ensure your employees have everything they need to do their jobs well and in a safe manner. You must ensure that you provide adequate health and safety training to your employees and ensure they have all the equipment needed to do their jobs to the best of their ability safely. There are various types of equipment you may need to give your employees access to, and below are some of the ones you may need to supply.
Safety Glasses
Depending on your business's industry, you may need to provide your workers with safety glasses. These can help protect your employees' eyes, which is essential in some working environments. When your employees are often using chemicals, or there is a potential hazard of something flying into the eyes, such as at construction sites, these safety glasses are necessary.
High Visibility Clothing
You may also need to provide your employees with high visibility clothing to help increase their visibility for everyone else in your operation. Many types of high visibility clothing may suit your business, and you can also personalise some of them. You can have your company logo added to them and advertise your business when your workers wear them.
Safety Gloves
When your employees are doing a lot of heavy lifting, you may also need to provide them with gloves to protect their hands. Wearing a pair of protective gloves can also help reduce blisters from forming, which can be painful when lifting heavy items daily. There are many types of work gloves available, so you will need to choose appropriate ones for your company that are suitable to be worn while carrying out various duties.
Cleaning Facilities
You will also need to ensure that your employees have somewhere to wash themselves, which may mean you need to provide commercial hand cleaner. Some businesses will also provide a hand moisturiser when their employees are wearing gloves all day, which can stop their hands from drying out at work. You will need to provide stations where employees can access these or have a supply of them in the restrooms for workers to use them.
Safety Helmets
If there is a chance that something can fall and hit people on the head in your business, you will need to ensure you provide all employees with safety helmets. These are another item that you can have branded with your company details, and help promote your business your employees wear them.
Other Types Of Equipment
You will also need to ensure you provide other types of equipment for your employees to enable them to do their jobs correctly and safely. The equipment you may need to supply can include pallet trucks, warehouse ladders, or anything else that your employees need to do their jobs safely.
If you do not supply the correct equipment to your employees and there is an accident where someone gets hurt, the responsibility lies with your company. Ensure you give your workers everything they need to do their jobs safely, and you can help prevent accidents from occurring in your business.