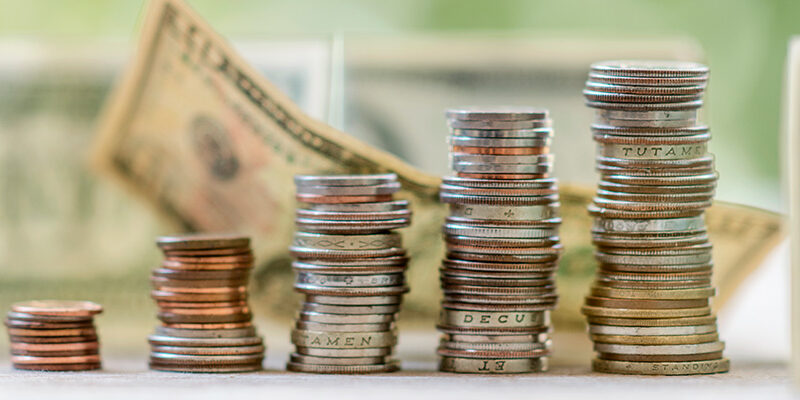 The banking needs for Non-Resident Indians (NRIs) is regulated under the Foreign Exchange Management Act, 1999 (FEMA) through the Reserve Bank of India (RBI). As per the extant RBI regulations, NRIs can open the following three types of fixed deposits in India:
NRE Deposits – Non-Resident (External) Deposits
It denotes such NRI deposits, which are denominated in Indian Rupees and can be funded only through an NRE account or through foreign currency remittances from overseas. If the deposits are funded through foreign currency remittances, the amount received is converted into Indian Rupees at the prevailing exchange rates. One cannot fund NRE deposits through transfers from any rupee bank accounts. Inspite of the funding restrictions, NRE deposits are popular amongst NRIs as such deposits are freely repatriable. This means that the funds can be transferred by NRIs outside India without any restrictions towards principal or interest.
Further, the interest income on such deposits is exempt from income tax in India, thereby providing tax relief for the account holders while investing their funds in India. As such, NRIs can use NRE deposits for investment purposes for earning tax-exempt returns and then freely repatriate the funds back. NRIs can hold such deposits as a sole account holder or jointly with another NRI only.
NRO Deposits – Non-Resident (Ordinary) Deposits
NRO deposits are the most flexible category of fixed deposits an NRI can open. Such deposits are denominated in Indian Rupees and can be opened through transfer from any NRE or NRO account held by the account holder. Unlike NRE deposits which carry funding restrictions, NRO deposits are flexible in terms of funding. Further, all the deposit accounts held by the account holder being a resident are automatically converted to NRO deposits once the residential status changes to Non-resident. However, such deposits carry repatriation restrictions. While the interest earned on NRO deposits is freely repatriable, the principal amount can be transferred outside India only within specified limits. Further, there is no tax concession for NRO deposits and the interest income on NRO accounts is taxed at the tax rates as applicable to the individual. An NRI can hold such deposits as a sole account holder and also jointly with another resident or non-resident.
FCNR (B) Deposits – Foreign Currency Non-Resident (Bank) Deposits
While an NRI can open NRE and NRO accounts as bank accounts or term deposits, FCNR (B) accounts can be opened only as a term deposit. Additionally, such deposits are denominated in any of the specified freely convertible foreign currencies, unlike NRE and NRO deposits which are denominated in Indian Rupees only. As such, the account holder can make foreign currency deposits in India through such deposits. This allows NRIs to shift the foreign currency risk on the bank and are especially useful when one intends to remit the funds back overseas after some time, as the deposit holders can freely transfer the maturity proceeds of such deposits without any restrictions.
Further, the interest income from FCNR (B) deposits is exempt from Income tax in India. Further, an NRI can hold an FCNR (B) deposit either in his/ her name or jointly with another NRI only and not with another resident. FCNR(B) deposits are similar to NRE deposits in features, apart from the fact that FCNR(B) deposits are foreign currency denominated while NRE deposits are denominated in Indian Rupees.
Since different NRI deposits carry specific benefits and restrictions, one can make an informed decision and choose the specific category of NRI deposit depending upon the funding and repatriation requirements.
Disclaimer – The information provided in this article is for informational purposes only. You may consider consulting tax professionals for specific guidance for the applicable Income Tax rules, as tax benefits are subject to changes due to change in tax laws.