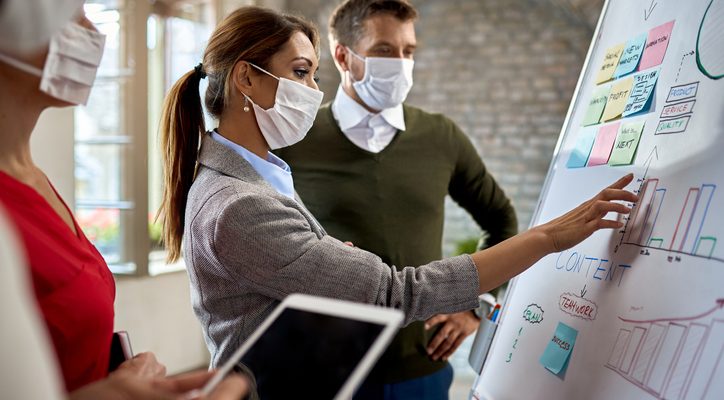 The COVID-19 pandemic changed the way people used to do things. To survive in today's world, companies need to revisit their old plans and make necessary changes in them. But due to the uncertain situation of the world, it can be difficult to figure out how to navigate the business world. No one wants to make a bad investment, especially in these times. However, some solutions are quite simple and easy to follow.
Offer Discounts and Incentives
The easiest way to attract the attention of your customers is through sales and discounts. Most companies have tried this tactic during the pandemic and have gotten positive results. You can also offer certain incentives to your customers. For instance, you can offer customers special gift cards or discount cards once they have spent a certain amount of money shopping with you.
Discounts and sales will bring everyone from your specific audience to your store. It will be a good chance for you to expand your customer base. You can observe the buying behaviour of customers and focus more on popular products from there on.
Run Operations Digitally
Sure, an office space has its own benefits. You can conduct meetings in the boardroom and keep an eye on your employees throughout the day easily. But this has to change during the pandemic for the safety of everyone working at a company. Getting a virtual office is one of the best options for those who wish to run their operations digitally because of the pandemic. You can also use the Internet to stay connected to your employees.
Find Local Supply Chains
Intra-country travel is very complicated because of the pandemic. Most businesses suffered when they could not get supplies from overseas sellers. But a pandemic is also a good time for businesses to think of alternatives. Finding good local supply chains may sound like a lot of work, but you will thank yourself for it in the future.
The next time there's a problem with international supply chains, your business won't come to a halt. You will have local supply chains to turn to and keep your business going.
Minimise Expenses
Every company has a lot of non-revenue generating expenses. Although they may have been necessary before the pandemic, now is the time to get rid of them. Even if you can't get rid of all of these expenses, you can minimise them. The money you save will help you get through quarantine.