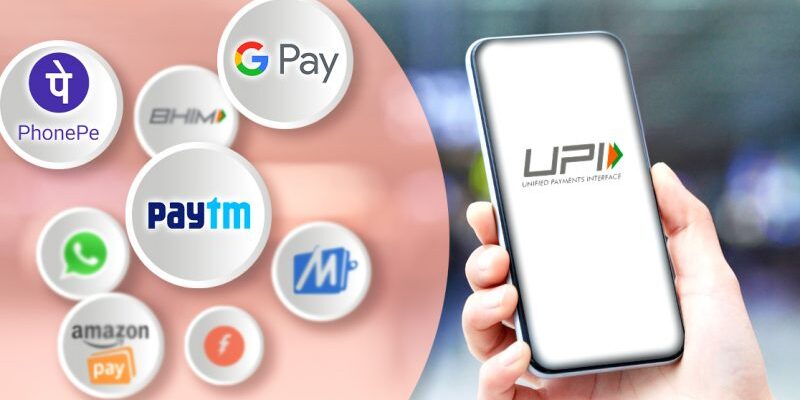 Step into the vibrant streets of India, where diversity meets bustling markets, and a digital revolution is underway. Unified Payments Interface (UPI) has emerged as a transformative force, reshaping the country's financial landscape in remarkable ways. In this blog, prepare to gain a lot of knowledge from the informative story of UPI. This digital payment system has simplified transactions and revolutionized how Indians manage their financial affairs. Join us as we explore how UPI has become the driving force behind India's cashless revolution, empowering individuals, businesses, and the entire economy.
The Birth of UPI: A Solution to Cash Woes
UPI stepped onto the scene in 2016 as a beacon of hope in a nation where cash once reigned supreme. The brainchild of the National Payments Corporation of India (NPCI), UPI was introduced with a bold vision to create a unified and seamless payment infrastructure. Leveraging the power of smartphones, UPI democratized access to digital transactions and provided a reliable alternative to the age-old dependency on cash.
Embracing the UPI Revolution: Convenience at Your Fingertips
Say goodbye to the days of cumbersome bank transfers and the stress of sharing sensitive card details. UPI has ushered in an era of unparalleled convenience. Users can now enjoy frictionless transactions by linking their bank accounts to a unique UPI ID. Need to split expenses with friends, pay utility bills, buy gift cards, or shop online? UPI empowers you to do it all with just a few taps on your smartphone. Seamlessness and security go hand in hand with UPI, revolutionizing how Indians conduct their day-to-day financial activities.
A Boost for Financial Inclusion: Reaching the Unbanked
Imagine a world where even the unbanked have access to basic financial services. UPI has made this a reality. With the ability to create a Virtual Payment Address (VPA), individuals without bank accounts can now engage in digital transactions. This groundbreaking approach has shattered barriers, opening doors to economic opportunities for millions and empowering marginalized communities. UPI's inclusive nature has transformed financial landscapes, connecting people and nurturing a sense of financial independence.
UPI for Businesses: Transforming the Entrepreneurial Landscape
It's not just individuals who have reaped the benefits of UPI. Small and medium-sized enterprises (SMEs) have also experienced a seismic shift in their operations. UPI's simple and secure payment infrastructure has become the lifeline of businesses across India. The integration of UPI's payment gateway and quick settlement processes has resolved cash flow challenges, improved inventory management, and improved the overall customer experience. With a UPI app like Gyftr, e-commerce has also thrived, propelling businesses into the digital realm with unparalleled ease.
Government Initiatives: UPI as the Backbone of Digital India
Recognizing the potential of UPI, the Indian government has implemented transformative initiatives to promote digital UPI payments. Aadhaar-based payments, Bharat QR code, and UPI-based subsidy disbursements have paved the way for a more inclusive and transparent economy. UPI's interoperability and seamless integration with various platforms have positioned it as the backbone of the government's ambitious vision for Digital India.
The Future of UPI: Innovations and Beyond
The journey of UPI is an ongoing tale of innovation and progress. Evolving alongside technological advancements, UPI continues to meet the changing needs of its users. UPI 2.0, equipped with enhanced security features, recurring payments, and overdraft facilities, has already made its mark. As stakeholders collaborate and innovation paves the way forward, the future promises an exciting landscape where UPI, like Gpay will continue to catalyze economic growth and enhance financial well-being.
Conclusion
UPI has undeniably transformed the Indian financial landscape, bringing convenience, inclusivity, and efficiency. From reducing reliance on cash to empowering the unbanked, UPI apps like Goggle Pay have woven a thread of financial connectivity across the nation. Its journey is not merely a revolution in digital payments but a testament to India's prowess in embracing innovation and leading the charge toward a cashless society. With UPI as a guiding force, India is poised to script a new chapter in its financial history—a chapter where every transaction is seamless, secure, and empowering. Prepare to embark on this transformative journey, where UPI reigns supreme and the future shines brighter.