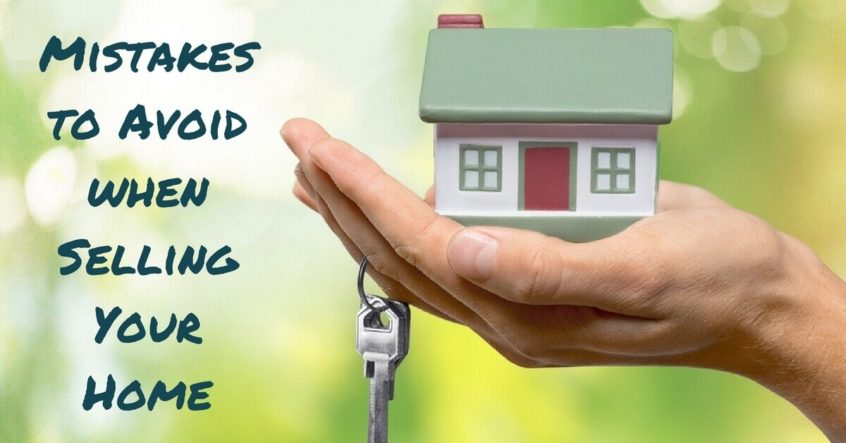 Often when selling homes we tend to make mistakes such as remodeling it to the extent that the architecture of the house doesn't blend well with the interior. Simple mistakes such as not tidying up or not leaving the windows open for fresh air are common mistakes of sellers.
Being a long time resident and Penticton real estate agent I have seen some mistakes that sellers make which bring the value of their home down. This will lessen the chances of your home being sold quickly for a good price.
I've put together some recommendations which will help you avoid these mistakes and get your home to the right buyer in no time.
Not Paying Attention to Aesthetics
You may notice that one of the first few things buyers pay attention to a home's cleanliness, interior and exterior aesthetics and the suitability of fittings. If any of these things are off it turns many buyers off the home. So make sure that your house is as clean as a whistle and smells and feels aromatic and warm.
Whether it's your cabinet hinges, staircase carpet, books on the bookshelf, or coats hanging at the entrance–you have to keep them spotless. Anything that looks remotely out of place, must be removed, and replaced with something new before viewings.
Not Staging your House for Buyers
A critical mistake is to leave your personal belongings lying around. As buyers want to see themselves in that space you should stage your home in a way that makes them feel like it is their home, or could be their home. Do not resist this, as enhancing visual appeal and aesthetics can take the buyer away from other distractions around the house.
Give an overall neutral appeal and put away any personal items, because you want your home to look that way when a potential buyer walks in. De-clutter, remove some of the furniture, and lighten up the living space so that a professional photographer can take beautiful pictures of your home.
This includes a coat of fresh paint on your exterior walls, freshly trimmed lawn, clean front porch and back yard and clean walkways and driveways. Your exterior presentation is as important as your interior design and style.
Overpricing Your Home
Make sure you are in touch with a good real estate agent who can tell you the actual value of your home before you put it on the market. It is critical that you take your real estate agent's advice on this point.  If you price it too low you'll lose thousands of dollars.  If you price it too high it won't sell.
If you try to sell your home on your own, remember it will lessen the value of your home if it's been on the market too long. Having a professional from a reputable brand do sell your home for you ensures that your home will get sold on time for the highest possible price. The real estate agent will take care of everything from pricing it correctly to making it picture-perfect for staging. They also deal with any problems that might come up and professionally negotiating on your behalf.
Not Giving the Buyer and Agent Space during Viewings
Once you've put your house on the market it is essential that you allow your agent to arrange viewings when he deems best. If this means changing your plans, going away for a few hours, moving things around, etc. then please do so. It is best to have as many viewings as possible because if you don't show your home it won't sell. Have your agent be present with you during viewings so that he or she can give advice which can influence the buyer's opinion.
When a buyer comes to your home make sure you give him or her ample space to view the property on their own. Do not walk around with them and make them feel uncomfortable. It is best to give them a warm introduction, and then have them go around on their own, unless you're asked to come along. Unnecessary interventions or showing frustration over questions being asked are classic mistakes which are best to be avoided.
Find out why house sellers are choosing home purchasing services like
5days sold
over conventional real estate agencies. You'll also learn how you can cash in on the trend by becoming a service provider yourself!