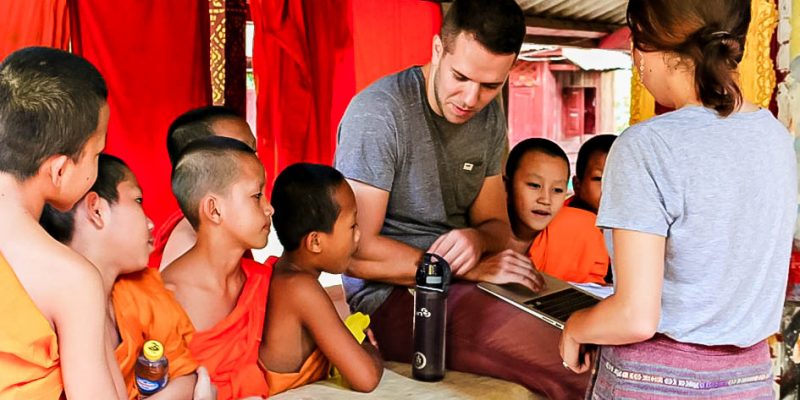 Volunteer abroad programsare a great opportunity for people to get the chance to work in a new country and make a difference in someone's life. But it can be hard to figure out which program is right for you or where you should go.
That is why we have compiled this blog post with 13 tips on finding the best volunteer abroad experience possible!
Number 1: Do your research. The best volunteer abroad experience starts with finding the right program for you. There are many different types of programs to choose from, and they each have their strengths and weaknesses.
 Some programs place volunteers in schools or orphanages, while others focus on medical work like dentistry or eye care- which can be great if you want to do it!
Different countries offer different experiences; some places will allow you to travel around more than others, and some locations provide a higher quality of living standards than others (which could make all the difference when volunteering).
It's important not to get overwhelmed by this process, though – keep reading below for tips about where to start looking!
Number 2: Find an organization whose values align with yours. Volunteering abroad is a great way to give back and see the world. But not all organizations are created equal, so you must research the organization whose values align with yours before signing up for their program!
If possible, try to talk directly with volunteers from an organization by emailing them or asking on social media if anyone has been through one of their programs recently. Volunteering abroad can be a life-changing experience – but only if you choose a project which fits your ideals as closely as possible! 
Number 3: Look into program costs. Volunteer abroad programs typically have several different price ranges depending on what kind of activities they include (for example, some projects will provide transportation while others do not). Still, there may also be other hidden costs as well.
For example, some programs require volunteers to take out an insurance policy before leaving, which can cost several hundred dollars! You must look into all fees associated with the program to understand what your total costs will be for volunteering abroad.
The best volunteer experience isn't always the cheapest one – but it should still fit in your budget! Start looking early (like now). There are many opportunities available to volunteer abroad; however, there may only be a few open spots left at certain times of the year.
If possible, try setting up arrangements well ahead of time to ensure that you get your top choice when applying for a position on their website! This way, if something does go wrong (for example, if another applicant gets accepted instead), you still have time to find another program that fits your needs. It is also important that you start applying early on.
Some volunteer abroad programs only offer their spots for a limited time (for example, if they are hosting an event or conference), so it's best not to wait until the last minute! Prepare yourself physically and mentally. Volunteering overseas can be tough- but it doesn't need to be unbearable!