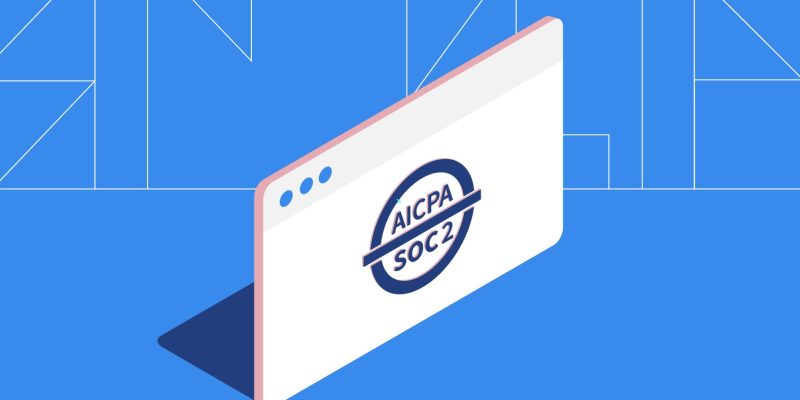 There are three types of SOC. These include; soc1 report, soc 2 report and the soc 3 report. This article draws focus on the soc 2 report; SOC 2 reports also known as service organization controls. A SOC 2 report is intended to give assurances regarding the efficacy of controls in place at a service organization that are relevant to the security, availability, or processing integrity of the system used to handle clients' data, as well as the confidentiality or privacy of such data. Soc 2 reports are used by Cloud service providers, SaaS providers, and companies that keep client information in the cloud all require a SOC 2 report. A SOC 2 report verifies that a client's data is safe and secure against unwanted access.
When it comes to security and data confidentiality, a SOC 2 report is by far the most frequent, and it's the one you'll most often see mentioned in terms of compliance with widely recognized data privacy rules. A SOC 2 accreditation adds an extra degree of security and trustworthiness for your clients or partners. SOC 2 audits are sought by many service providers in areas such as financial services, healthcare, and government contracts, even though they are not mandated.
 Additionally, SOC 2 reports indicate an IT vendor's or provider's robust security and reporting measures in place to protect private data.
Soc 2 report exists in two types; these include type 1 and type 2 reports. A Type 1 report simply summarizes the processes and controls that an organization has implemented at a certain point in time. A Type 2 report contains an audit period and demonstrates how a firm's controls were implemented over time.
Listed below are some of the reasons you need a soc 2 compliance report
Customer demand
Customers care about their data being safe from illegal access and theft, therefore you might lose business if you don't have a SOC 2 attestation (or a SOC 3 attestation, which utilizes the same audit but produces a public report).
It's a regulatory compliance
Because SOC 2's criteria overlap with those of other frameworks like HIPAA and ISO 27001, achieving certification can help your company's overall compliance efforts—especially if you utilize GRC software or software-as-a-service (SaaS) that gives you that big-picture perspective.
Provides valuable insights
A SOC 2 report may tell you a lot about your company's risk and security posture, vendor management, internal controls governance, regulatory monitoring, and other things.
Cost effectiveness
Soc 2 report helps protect your company from security data breaches. Breaches can be quite expensive. In 2018, the average cost of a data breach was $3.86 million, and this figure continues to grow year after year.  Therefore, a SOC 2/SOC 3 audit is a preventative strategy that can help you avoid expensive security breaches.
It offers you a competitive advantage and peaceful mind
Having a SOC 2/3 report in hand provides your company an advantage over rivals that are unable to demonstrate compliance moreover it guarantees
Mindfulness. Passing a SOC 2 audit ensures the security of your systems and networks. Thus giving you peace of mind.