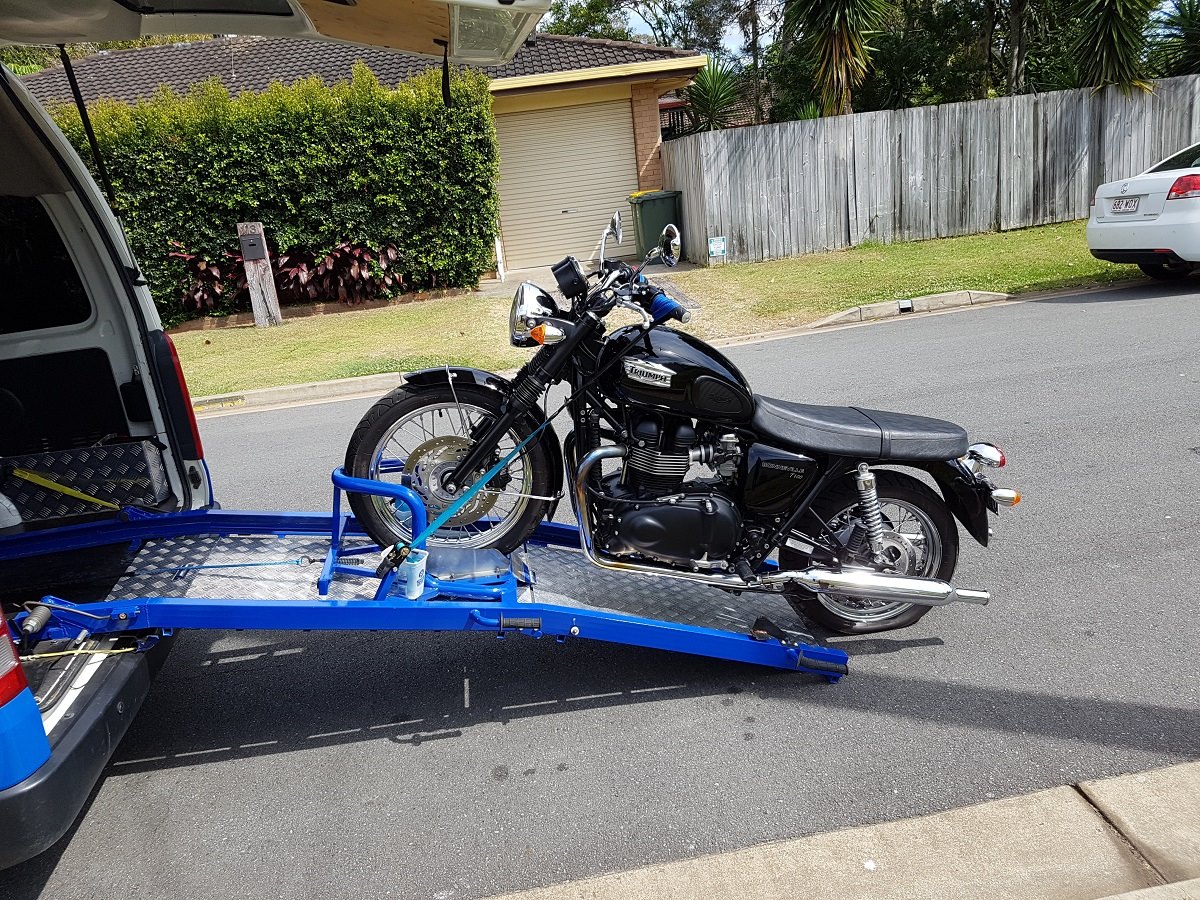 You may be having the most expensive motorcycle or just an ordinary average type of motorcycle, in either of the cases, you will not like to pay a fortune for shipping it to certain other cities. If you are looking for the cheapest deal to transport your precious 2-wheeler then use all these tips for a cheap way to transport your bike without emptying your bank.
For the most inexpensive and yet most reliable and trustworthy motorcycle delivery service, you must contact the transport brokers of Ship a Car, Inc. who are very well connected with all the transporters of the country.
1.   Moving a motorcycle yourself
If your new destination is within the range of 200 miles then you need not unnecessarily take the trouble to do research about suitable transporter. You can always drive that much distance comfortably within 4 to 5 hours after taking a few breaks on the way.
However, if the distance is much longer that requires a whole day of driving or even more, then this will not be a great idea at all.
2.   Make sure that your transport service provider is licensed and insured
While looking for a suitable shipping company to transport your 2-wheeler, you must ensure that the shipping company whom you are engaging with is carrying the necessary license and insurance policy too.
Also, you must ensure that a facility is provided by the service provider to track the location of your bike while on the move, without any extra charges.
3.   Prefer the expert
Whether you prefer a big transporter or a small time transporter, you must ensure that the service provider has got enough experience in carrying a motorcycle to various locations of the country.
In the quest for cheaper service, you may not end up with any new transporter who may not be having sufficient exposure to this kind of business or the road conditions, etc.
4.   Watch for any additional fees
Check how much the service provider will charge an additional amount for certain extra services like pick up and drop service on a door-to-door basis. Also, find about the additional service charges for the following:
Oversize motorcycle charges
Fuel surcharges (if any)
Lift-gate fees
Toll road Fees
Insurance fees
Attempted delivery fees.
Storage fees.
5.   The right type of insurance
All professional service providers will offer some kind of insurance or certain valuation coverage which may or may not include in their price. Few independent carriers also offer coverage as well, however, you must inquire and know about the coverage as well as the cost.
When you are trying to assess the true price of your cheaper motorcycle transport solution, then it is also very important to carefully check once again what basic coverage that they are offering to your motorcycle.
You have invested your money into your motorcycle therefore while shipping it you must ask the right questions to spot any red flags. You must gather sufficient info about your new location to ensure that the transporter is also well aware of that.