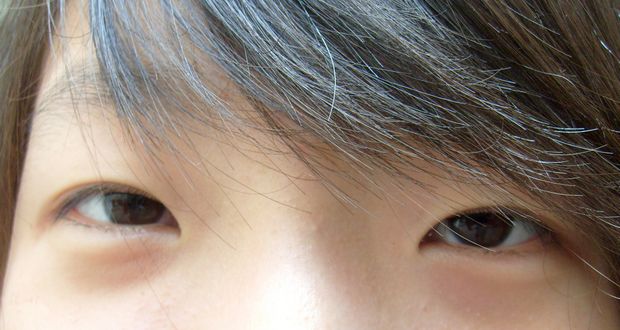 An epicanthal fold refers to a skin fold in the upper eyelid that covers the inner corner of the eye. They are often seen in young children and it is often believed that they outgrow these folds as they grow up. These epicanthal folds are also common in people of Asian descent. Epicanthal folds are important features to detect when looking for conditions like down syndrome.
DEMOGRAPHIC DISTRIBUTION OF EPICANTHAL FOLDS
There are specific populations or ethnicities where the presence of epicanthal folds is natural. These may be East Asians, Southeast Asians, North Asians, Polynesians, Micronesians, Native Americans, Mestizos, etc. In South Asians, the frequency of these folds is high in Bhutanese, Northeast Indians, and certain tribes of East India.
On the other hand are populations and ethnicities where the presence of epicanthic folds is less frequent. This may include Europeans like Scandinavians, English, Irish, Hungarians, Latvians, Finns, etc.; South Asians like Bengalis and Sinhalese, etc.
EPICANTHAL FOLDS AND EVOLUTION
Controversies surrounding the structure of Asian eyes and their shape have been around for the longest of times. It is believed that our eyelids and epicanthal folds have also been an important part of human evolution. The epicanthic fold is usually associated with the deposition of the high level of fats near the eyeball. These features are the most accentuated in native North Siberian, Aleut and Inuit populations. It is believed that the adipose tissue provides greater insulation to the eye from the effects of cold and sinuses. It also represents an adaptation to colder climates. There is also a theory that says that the epicanthal folds also provide protection against snow blindness.
However, it is to be noted that its evolutionary significance is not unique to people of Asian descent. The occurrence of epicanthal folds in the African population does not justify the theory of protection against colder climates. It is believed that epicanthal folds served differently for different populations. The epicanthal folds in the African population are linked to the explanation that the folds protect from high levels of UV rays and light found in the desert and semi-desert areas.
EPICANTHAL FOLDS AND MEDICAL CONNOTATION
Sometimes the presence of epicanthic folds can be an indication of a medical or congenital abnormality. Some conditions where the nasal bridge is underdeveloped are also associated with the presence of epicanthal folds.
In 1862, the term 'mongoloid' was used to describe what is now known as Down Syndrome. This was done by John Langdon Down. This term is now considered inaccurate and pejorative and hence has not been used since the 1970s.
TREATMENT OF EPICANTHAL FOLDS
Treatment of epicanthal folds is mainly done for people hailing from Asia. Surgery is rarely needed to get rid of these folds. If epicanthus does not resolve with the growth and maturation of facial features, surgical correction may be required. Surgical correction is often achieved with transposition flaps, for example, a Y-V-plasty or Z-plasty. In Asian patients, is eliminated with the use of a subcutaneous epicanthoplasty, Y-V-plasty, or a modified form of Z-plasty which usually includes upper lid crease formation.