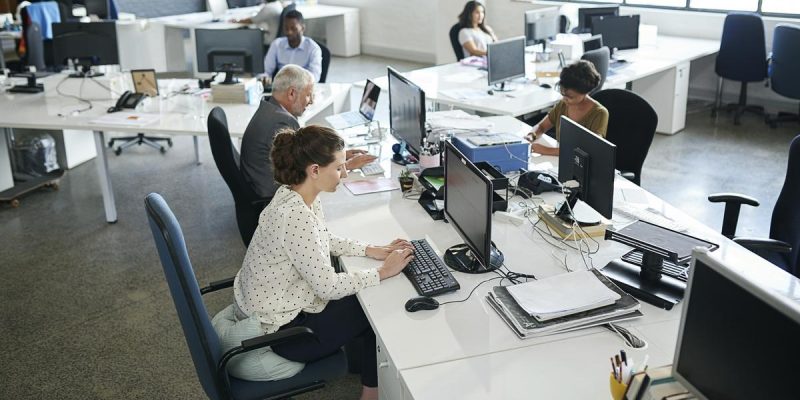 If your business has taken off and you can no longer manage your organisation from the spare room, setting up an office is the obvious next move. This is quite an expense, yet one that needs to happen, and in this article, we hope to offer you some sound advice when setting up an office.
Office Equipment – This is the very foundation of the work environment and the last thing you need to be doing is fixing HP printers and figuring out why the photocopier is no longer working. Hook up with a local IT equipment support company and they will always ensure that all IT equipment is up and running. When you need to upgrade your workstations, your IT partner can handle this, plus they can ensure you have the best cyber-protection, which is essential.
Open Plan – The open plan layout promotes dialogue and with each employee having their own workstation, your office layout is such that all staff can collaborate, with a central communal area (near the coffee machine) for serious brainstorming. Talk to a leading office fitout contractor and see what design they come up with and ask them to quote for the project.
Make Best Use of Technology – Installing a couple of wireless routers will give you and your staff the freedom to move around while using VoIP communication via state-of-the-art headsets. Forget cell phones, VoIP offers real-time audio and video that will take your business to the next level and for a fraction of the cost of regular telephone calls.
Cloud Based Operation – Migrating to the cloud brings with it many benefits; you don't need to fill up your computer drives with terabytes of data, as all business data is stored on a secure cloud network and you can access from any location, using any device. Talk to a local managed IT services provider and they can demonstrate the many advantages of cloud networks.
Serviced Offices – This takes the hard work out of keeping the office clean and stocked with essentials; imagine running out of paper or coffee? If your budget is limited, consider shared office space, as this is much cheaper, as you share costs with other entrepreneurs.
Outsource all your IT needs to a single 3rd party company and contract your office equipment, which means you always have support. Once you have relocated, you can continue to raise the bar and your business will enjoy sustained growth in the years to come.