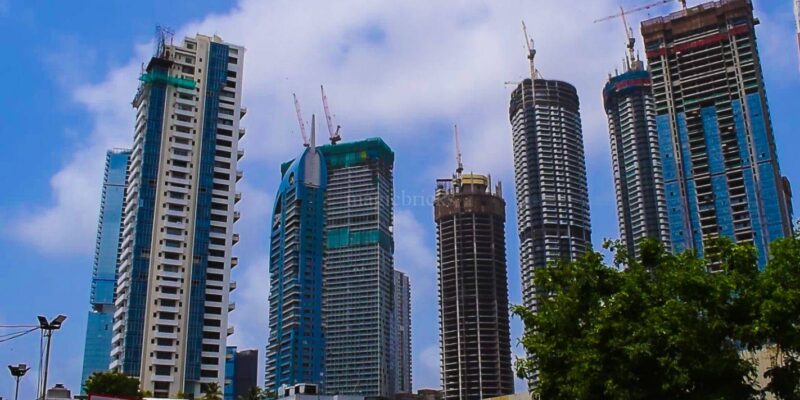 For years now, people from different parts of India have been visiting Mumbai for different reasons such as employment, tourism or simply to visit their near and dear ones. However, with time, and the increasing number of real-estate luxury residential projects in Mumbai, people have now started purchasing property in Mumbai. Whether you are a Mumbaikar or from another city and are planning to buy your new home in Mumbai, here are some of the top reasons that will help you understand why this is a move in the right direction.
Why Purchase a Property in Mumbai?
Financial Capital of India
Mumbai is known as the financial capital of India since it is always bustling with trade activities and is well-connected to the other major locations in India. The Eastern Harbour is important for bringing business to the city via the sea route.
Not to forget, a number of micro-businesses and medium-to-small enterprises of different fields right from tanneries to local food services thrive in the by-lanes of Mumbai.
Apart from that, several multinational firms have also set up their offices in the city due to the availability of office spaces and a liberal work environment. This, in turn, is useful for boosting employment opportunities for young professionals and those coming to the city to buy a home.
Choice of Residential Properties
There are a number of luxury residential projects in Mumbai from reputed real-estate developers who are aware of the evolving needs of the modern homebuyer. Their projects not only feature beautifully structured homes that are designed to incorporate the best of artificial and natural elements but also world-class amenities and facilities that give consumers a bang for their buck!
Moreover, these projects are located either in the prime or upcoming locations of Mumbai, meaning you can enjoy a spacious luxury home and plenty of open and green spaces and not compromise on your comfort in any way. For example, the location of Piramal Aranya by Piramal Realty allows residents to enjoy the view of the refreshing and evergreen Rani Baug in Byculla!
Unmatched Connectivity and Accessibility
Mumbai railways have a historical significance with stations like Byculla being among the oldest stations in India. Travelling from one part of the city to the other is no big deal considering the regularity, frequency, and timeliness of the local trains. However, the roadways are equally well-developed, giving vehicle owners the flexibility to travel to their destination without any hassles.
The Eastern and Western Express Highways connect the most important nodes of the city, right from South Mumbai to Thane, and the Western suburbs. And who can forget the more recent metro lines in Mumbai that seem to have found thousands of takers wanting to cut down on their commuting time?
Excellent Social Infrastructure
The city is replete with numerous reputed healthcare centres such as the Tata Memorial Hospital, Hinduja Hospital, Bombay Hospital, and many more, while prestigious educational institutions like IIT, NMIMS, St. Xavier's College, SNDT Women's University, and others can be found all over Mumbai.
The city also has no dearth of entertainment options and those looking to buy a home in Mumbai can easily find lavish malls, eateries with different cuisines as well as malls and multiplexes at various locations.
Conclusion
If you have set your heart on finding a home in the City of Dreams, nothing can stop you from doing so. With the help of the reasons given above and many others of your own, now is the right time to start looking at luxury residential projects in Mumbai and take your pick!