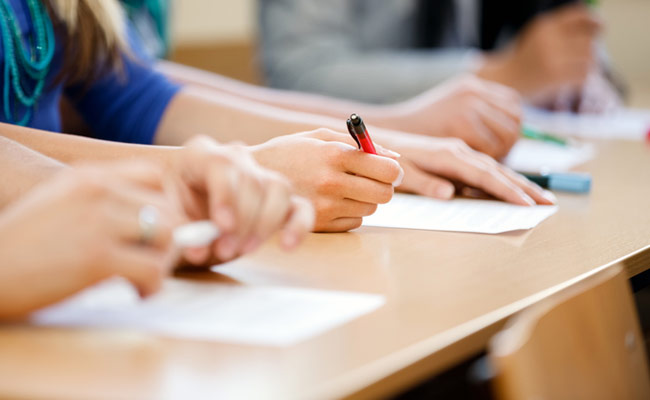 In India, Indian Certificate of Secondary Education (ICSE) is one of the most coveted boards that conduct high school examinations in various schools. Most of the colleges and universities, in India and abroad, consider ICSE as a reputed board that is capable of grooming children in the most sophisticated manner. As the number of candidates appearing for ICSE exams increases every year, it is becoming tough to score above 95% in ICSE class 10 board exams.
But here, we have identified certain techniques that will assist you in attaining a score of 95% and above in ICSE class 10th board exams. You will make your parents, teachers, and school proud of your exceptional performance.
Seek Professional Guidance
When it comes to exams, teachers are your best companions. Your parents may ask you to study hard and your friends may support you. But a teacher will always deliver his or her best efforts in grooming you for the examination. You can gain immense knowledge from a good teacher. Adapt to their ways, seek their help repeatedly, seek their guidance, and consider them gurus who can guide you towards a better future. Since they have prior experience with other candidates, they will be able to guide you in a practical manner.
Refer Books and Guides
You have to refer to your syllabus books, this is not a rocket science. But in addition to these books, you should refer to other authoritative resources that can supplement your ICSE exams preparation. These sources include guide books, reference books, coaching material, question banks, teacher's notes, and so on. But yes, ensure that you study according to the syllabus. Make notes from all these study materials. These notes should contain the crux of all the information, explained in an effective manner.
Revise Wholeheartedly
Students often make mistakes of not revising the syllabus. Since ICSE examinations are hard and highly competitive, you should develop a habit of revising notes and chapters on a regular basis. Revise until you memorize the content by heart. This will be beneficial in solving questions accurately in a detailed manner. Further, it is advisable referring to the notes while revising. But in case, you need extensive revision, you can refer to the books as well.
Practice Examples and Practice Papers
After grasping concepts and memorizing information, it is time to practice solved examples and unsolved questions. Practicing questions will be beneficial in learning the concepts in an effective manner. Once you are able to solve questions, you will learn the tactic of attempting questions. Further, practice previous year question papers because sometimes, a couple of questions are repeated from them. Develop a practice of solving mock papers so that you can practice numerous questions and learn time management skills as well.
Write Proper Answers
Writing answers is an art. First of all, you have to be concise while writing answers. Do not write garbage that offers no value. Secondly, improve your handwriting and write in a sophisticated manner so that the evaluator can assess it without any difficulty. Thirdly, emphasize on diagrams and flow charts as well. This will fetch you extra marks. Fourthly, write your answers in a well-organized manner so that your answer sheet looks neat and well-structured.