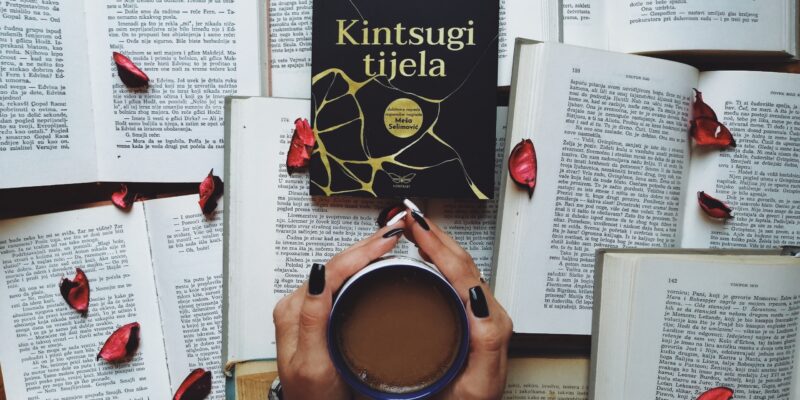 Congratulations on choosing to self-publish your novel and break free of the gatekeepers! I know it may be tempting to settle quickly on an online publishing platform so you can share your story with the world ASAP. But there are a lot of decisions to be made and you owe it to your book and yourself to give them some real thought. Here are some questions to ask yourself to know if your novel is ready for self-publishing.
Have I gotten enough feedback?
It is hugely important when you self-publish that you are not the only person who has read your manuscript. If you've got some cash, you could try hiring a professional editor. If not, you can just ask writerly friends of yours to read it. If you don't have any friends who are into writing, there are plenty of places online where you can find a writing group or a critique partner who you can trade manuscripts with.
You can also hit up friends of yours who aren't writers but just love to read. Be careful about who you ask, though—a friend who only reads murder mysteries isn't likely to have helpful feedback to give on your epic fantasy manuscript. Instead, try your pal who loves George R.R. Martin and Tolkien and thank them with drinks or dinner.
Do I know my genre?
Knowing your genre is absolutely key when it comes to self-publishing. It will help to ensure that you are going after the right audience. You may want to ask some of the folks you got feedback from what they think your genre is. You may think you've written a dystopian romance, but others might see it as more of a thriller.
Do some research to make sure you've chosen the right genre. What are the bestsellers in your genre on the online publishing platform you've chosen? Does your book fit in with them? This research will be helpful when it comes to designing your cover and writing your book description, which we'll discuss more below.
Is my title evocative?
I have self-published two novels on Amazon KDP and neither of them kept the titles they started out with. Your title is the first thing about your book that people see and it is essential that it catches their interest. A good title should make a reader ask questions—questions they are then curious to learn the answers to.
While I was working on self-publishing my novels, I kept running lists of potential titles. Every so often I would go back to the list with new eyes and see which one caught my attention best. I recommend that you make such a list, ignore it for a week or two, then come back to it as many times as you can before you publish.
Is your cover eye-catching?
Along with your title, your cover is the first exposure a potential reader will have to your story. It needs to catch a reader's eye and make them click to learn more. You should take the time to do the research and see what the covers of other successful books in your genre look like. In time, you will start to see a pattern.
There are plenty of ways to design your cover for free. Canva has a great free book cover maker and you can also just grab a free image off a site like Pexels or Pixabay. But if you want your book to stand out, I would recommend hiring a professional book cover designer. I personally went with Ebook Launch for my formatting and book cover design for both my books and have been very pleased with the results.
Will my description hook potential readers?
After your title and your cover, the next thing a potential reader will see is your description. You owe it to yourself and your story to take some serious time to work on your description. Like with your cover, this is another opportunity to do some research. Look at the descriptions of other successful books in your genre and try to emulate them with your own description.
With the descriptions of both my books, I wrote a draft then took time away from it—a week or two at least—and then came back to it multiple times. Giving yourself that distance will help you see things like your list of title ideas or description draft less like a writer and more like a reader.
Have I chosen the right online publishing platform?
One decision you don't want to rush is which self-publishing site you choose. There are a ton of online publishing platforms out there these days and it would be easy to pick one that doesn't best suit your needs. Once again, it's time to do some research.
One important question to ask yourself as you research is whether you plan to publish a completed book. Platforms like Amazon KDP and Smashwords are ideal for polished, finished books with professionally designed covers. But if you plan to post chapter by chapter, sites like Wattpad or Fictionate.Me would be a better fit.
Do I have the time to dedicate to self-publishing?
Throughout the self-publishing process, you'll run into monetary costs like for cover design and formatting. But one of the biggest costs of self-publishing is your time. I've brought up several facets of the self-publishing process that will require hours spent in front of your computer researching. And then once the book is published, you won't get a team of publicity professionals working to promote your book—it will all be on you.
I personally think self-publishing is absolutely worth the time. You get creative control and much higher royalties than you would get with a traditional publishing house. It takes a lot of time and energy, yes, but there's nothing quite like the creative thrill of putting a book out there all on your own.
Self-publishing can be a scary and overwhelming process. Hopefully, this set of questions will help you to decide if you're ready to take the plunge and self-publish your novel.
Author's Bio:- Jillian Karger was born in Ohio but has lived in and around New York City for over a decade. Since graduating from NYU in 2009, Jillian has had a long string of jobs doing things like scouting books to be adapted for film and researching trivia questions for "Who Wants to Be a Millionaire".
She has done freelance writing as well for sites like Cracked.com and had her Twitter jokes featured on BuzzFeed and funnyordie.com. Jillian has also self-published two novels on Amazon (https://www.amazon.com/Jillian-Karger/e/B07B894DNW).
Follow her blog posts about books and writing advice, read books and publish them for free at: https://www.fictionate.me.