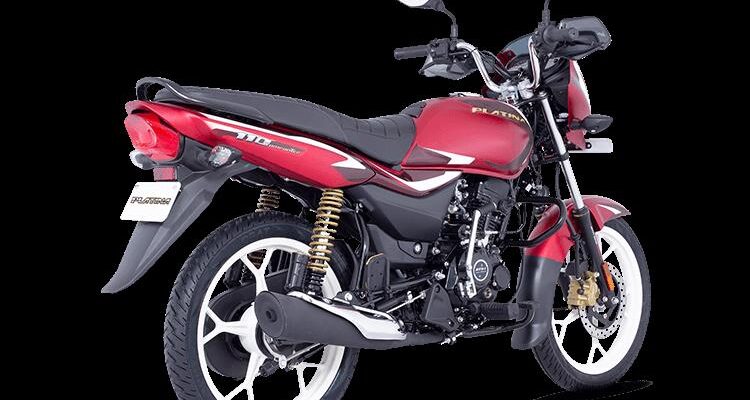 Purchasing bikes considering their fuel tank capacity, distance covered or mileage, and other specifications can be quite a task. In a pursuit to choose the best bikes in India, you must look for bikes offering better mileage to attain an optimum cost-effective method.
Prestigious brands like TVS, Honda, Bajaj, Hero, etc.,  are the ideal brands to look for the best mileage bikes in India.
Best Mileage Bikes in India 2022
1.   Bajaj Platina 110H Gear
Expected price: INR 60,000
The Bajaj Platina 110H Gear comes in two magnificent colors of blue and black adorned with a suspension of a Hydraulic telescopic system. It is fitted with a special SOS button which helps to seek emergency services within the spur of the moment. Backed with a robust engine of 115.45 cc, it delivers an exceptional mileage of 84 kmpl and 8.4 hp. Adding to the feather of excellence, it also offers a torque of 9.81 Nm. The 119 kg model can cover the maximum distance with the highest of 90 kmph.
2.   Hero Glamour
Expected price range: INR 73,000 – 78,500
The Hero Glamour (body color- red and black) has become people's choice due to its better fuel storage capacity and 55-70 kmpl mileage. Instilled with 10 hp and 10 Nm torque rotation, it has hydraulic shock absorbers for a safer and smoother ride. To ascertain stability, a telescopic fork has been installed with all precision, covering 95 km per hour.
3.   Hero Splendor Plus
Expected price range: INR 62500 – 68000
One of the best mileage bikes is energized with a 97.2 cc engine, 5-81 kmpl mileage, 8 hp and 8.05 torque ensuring a top speed of 85 kmph. It offers an exclusive passage of hydraulic telescopic shock absorbers with Swim arms.
4.   TVS Radeon
Expected price: INR 61250
The TVS Radeon grants a phenomenal mileage of 69 kmpl backed with a powerful and durable engine of 109.7 cc. The model offers a classic range of twenty best world-class specifications including 8 horsepower, telescopic and hydraulic shock absorbers, highest speed of 90 kilometers per hour, and rotational torque of 8.7 Nm. Comparatively, it offers better mileage than other automobile models with similar features.
5.   TVS Star City Plus
Expected price range: INR 66900 – 69500
The TVS Star City Plus powered with a 109.7 cc engine gives a stupendous mileage of 70- 86 kmpl. It can facilitate a top speed of 90 kilometres per hour. With special shock absorbers, it can support a flexible torque of 8.7 Nm. The 115- 116 kg model confers an 8 hp capacity. It is available in two enchanting colors black and red.
6.   Honda SP 125
Expected price range: INR 77,500- 81,400
The misty black colored bike model arrives with a dash of green detailing. The model is engineered with perfection which offers a mileage of 65 kmpl. Installed with a 124 cc engine, it weighs 117 kgs with 10.50 horsepower, and highest speed of 95 kmph. The model humps a rotational torque of 10.9 Nm controlled with telescopic and hydraulic shock absorbers.
7.   TVS Sport
Expected price: INR 56,000
The TVS Sport arrives in a sizzling red color at an affordable price range with compelling specifications. The model is powered with a 109.7 cc engine, an impressive mileage of 75 kmpl, and 8 horsepower. Considered as one of the best mileage bikes, it has a turning power or torque of 8.7 Nm, offering a top speed of 90 kmph. Its USP is the suspension model, incorporating telescopic and hydraulic shock absorbers.
Inference
Buying a preowned second-hand bike is always a good choice, when you seek for an equivalent driving experience but pay half the price upholding no accountability for its maintenance or repair. The above-mentioned list displayed some of the best mileage bikes which deliver a smooth ride substantiated with satisfactory engine and associated specifications.