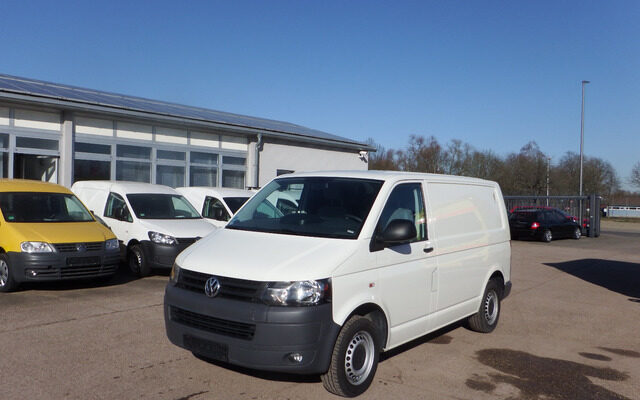 If you live anywhere there are four distinct seasons, it's very possible you need a 4WD vehicle. The VW Transporter 4Motion is a great van because it will easily take you through snow, mud, and even bumpy or uneven terrain with ease. The Transporter 4Motion offers the ultimate in safety and much better road holding, and what's even better is the fact that the 4WD feature is always on, which means it will never let you down when you need it. Let's face it, hazardous conditions can happen quickly and at any time, but the Transporter 4Motion is ready for whatever you put it through.
The Best Traction and So Much More
One of the biggest advantages of the 4Motion is its ability to handle a variety of on- and off-road scenarios because of its excellent traction system. If your current vehicle is struggling to keep up with what you need it to do, this is a great van to consider because it accommodates you whether it's raining, sleeting, or you're driving it through sand or gravel. When you need the 4WD/AWD feature, it kicks into action and does its job, then it returns to a 40:60 power ratio between the front and rear wheels when that feature is no longer needed.
You get numerous perks when it comes to the 4Motion, including a 5-inch touchscreen "infotainment" system that includes a USB port and Bluetooth, door mirrors that are heated and electric, two 12-volt sockets, 16-inch steel wheels, and a passenger-side sliding side door, among other things. You can also choose between the Starline and Highline models, with each model offering a few extras that you'll love having. When it comes to the extras that most drivers love, the 4Motion has a lot of them.
Getting What You Deserve
You deserve to drive a vehicle that meets your needs and makes you feel proud to own it. While the main perk of the Transporter 4Motion is the 4WD capability, the van offers much more than that. You'll feel like you are driving around surrounded by elegance and style, yet you won't be paying nearly as much as you would for those fancier vehicles with the fancier names. Everyone deserves to drive a nice car that is filled with great features, and if you'd like a vehicle like this but you don't have an unlimited budget, the Transporter 4Motion is the car for you.