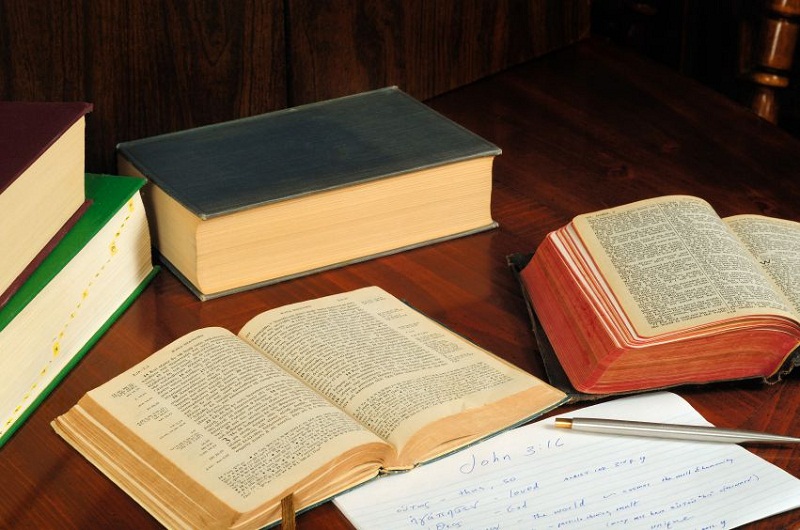 UPSC or the Civil Services of India which refers to the exams held by the Government of India's permanent bureaucracy. It includes Indian Administrative Service (IAS), Indian Forest Service (IFS), Indian Police Service (IPS), and various other services and all of them form the backbone of India's administrative machinery.
How to Utilize UPSC Answer Key to Its Utmost Potential for Further Preparation?
So, here's how you can prep for these exams and use the answer key to its maximum potential:
Focus, focus, focus
For using the answer keys to their optimum energy, you need to first focus well on what is available to you. Make sure that you have proper study material and prepare well in advance, i.e., before the answer key is available to you. This will help you understand the answer key better.
Booklets
Take printouts of the answer keys with their corresponding question paper and make booklets out of them. This will not only make your work easier, but it will also help you save time. You will be able to study better when you have your preparation material ready. The most important thing here is that you will not have to look up for the answer keys now and again for the question paper that you are practising.
Read a detailed analysis of answer keys
A lot of educational channels on social media usually have a detailed analysis of the answer keys of UPSC exams. Read about them or watch how they are doing the analysis. The main reason for doing this is that you get to understand the way of writing each answer and also the correct format for each answer. You will know how to write the answers in the given word limit. This will save your time in the exam, and you will be able to write the paper well.
Formation of Answers
It is important to understand how to form the answers. Answer keys are like an added bonus for the preparation. They will help you understand the way a specific answer was formed and how the paper needs to be written. It is important that you go through the answer sheet more than thrice for it to be remembered well. The formation of answers in the perfect way will ensure good scores and make your preparation better.
Practice
Practice makes a man perfect. Practice writing answers on a daily basis for making your work easier in the future. Once you have access to the answer keys, go through them properly and practice writing those answers as given on the answer sheet. The more you write, the better. The answer keys will help because you will know what the correct answer is and how to get to the correct answer.
Study Plan
Once you have access to the answer keys and you know how you need to prep for the exams, formulate a study plan for the answer keys alone. These answer keys will take your preparation one step further and help you improve your score and build your strategy for each type of question.
Conceptual Studying
Answer keys are a big help when it comes to conceptual studying. They come in handy when you cannot understand the concept of a certain answer. You can use the answer given in the answer key to know the correct concept of each answer and thus, you will make most out of the said answer key.
Too many sources equal bad memory
The more sources of studying you have, the more confused you will be. Limited study material with the correct question papers and their answer booklets will make your studies worth it and will provide you with enough time to revise and learn.
The study, revise and repeat
The more you study, the more you revise, and the more you practice, the better will be your grades. Answer keys facilitate good revision if you are well-prepared. And you will also come to know the key areas that you need improvement in or need to study again. Answer keys, good study material and your efforts, that's all you need to score well.
Remember that your scores do not define you, but they will definitely help you in your life. Remain calm and if you get anxious, try walking around or do some activity. Take breaks when necessary and most of all, don't worry too much. We know your career depends on these scores but hey, what good will added pressure do?