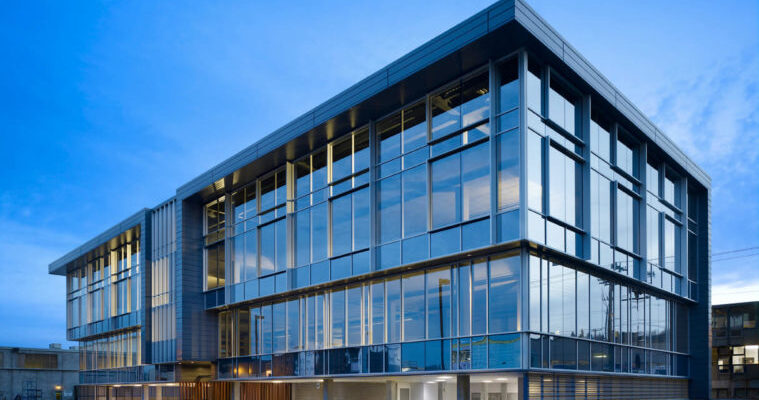 When your business owns an office building, you will want to keep it neat and clean inside and out to ensure you portray the correct image to the public. Many buildings concentrate on maintaining the inside of the building and not being as active with its exterior. However, regular maintenance can help reduce the overall cost of maintaining the outside of your building by catching minor problems and rectifying them before they become more significant. Below are some tips to help you maintain your building's exterior, so it looks as good as the inside and makes an excellent first impression on the public that passes by.
Keep It Free Of Litter
You will want to ensure enough litter bins around your building for people to use and that you empty these regularly. It is an excellent option to have litter bins for general waste and separate ones for recyclable materials. You will also want one of the maintenance team to visually inspect the grounds and pick up any litter they find. If you have a smoking area outside, empty the ashtrays, pick up any cigarette butts, and try and encourage people to use the ashtrays provided.
Keep Your Car Park In Order
You will also need to ensure that your car park is well maintained, which can mean repainting the lines in the car park every couple of years. When in a confined space and you have a car park, line marking is essential to maximise the number of vehicles it can contain and to avoid accidents. The paint can fade and be less vibrant with exposure to the elements, so ensure your lines are prominent and easy to see, and you repaint them every couple of years. If you have restrictions in your car park, ensure they are clearly displayed and prominent in it and have a designated area for visitors.
Get Rid Of Graffiti
You will also want to try and clean graffiti quickly when it appears, which can take some time and effort. You may find that the graffiti can still show faintly after cleaning, meaning you need to repaint the exterior to eliminate it. You will want to repaint your building's painted exterior every three to five years, and when doing it, it is worth considering using an anti-graffiti coating that is simple to clean and will not stain the building. It will cost a little more, but it is worth the expense with the time it saves with cleaning and maintaining the look and appeal of your building and discourage graffiti artists.
Maintain Your Green Areas
You will also want to ensure that the green and planted areas surrounding your building are well maintained and do this throughout the year. Have an in-house or hired gardener to mow the grass, maintain trees, bushes, and flowerbeds, and keep them looking fantastic throughout the year. You can even have some picnic tables outside so people can come out and sit during their lunches, and it will help enhance the image your building portrays.