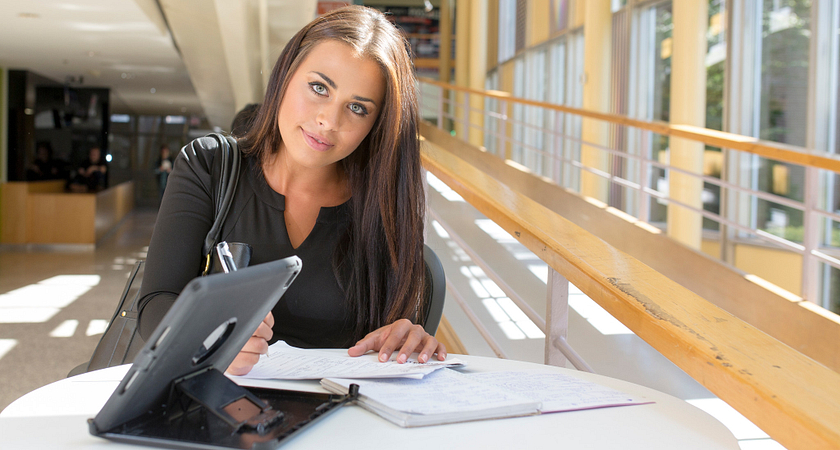 A student has a lot of expenses and very little income; we know that you can do wonders with the numbers in your bank account. However, the last years of your degree are approaching, and you are thinking about how to enter the job market and find that first job that will allow you to put into practice what you have learned over the years.
If you organize yourself well, you will find the time to do everything at a good pace. You have to find the time to work while you study and this is not easy, so you should know that there are different types of jobs depending on the time they occupy you:
Part-time jobs: these are daily jobs, which involve working in the morning or working in the afternoon and, within those that you can exercise, they may be the type of work that can take up more time. Keep in mind that you will no longer have time during the week and dedicate time to study and leisure on weekends.
One-time jobs: perhaps this is how you work the least and earn the most money. Some jobs will only take you several two or three days a week or punctual days. These days may be a full day, but you will work all hours in a row, and it will not take that many days out of your week.
Weekend jobs for students: there are many bars, restaurants, hotels, nightclubs, etc., looking for workers only for Fridays, Saturdays, or Sundays. These are the days when they have more customers and need reinforcement. Again, one of the most recurrent and practical options for students, but be aware that you will not have a single day off.
Before saturating a university job fair with your CV, first, identify what kind of career you want. This is particularly important for people entering the workforce for the first time or changing jobs. Next, get recommendations from family members, professors, a career coach, or former co-workers. Then, make sure you have a clear and realistic goal, determine how you plan to achieve it, and write down what qualifies you for that career path. These steps can help you narrow your job search to passionate positions and help you advance professionally.
Study the market; it is easier for us to adapt to the market than to adjust. To study the market, we must internalize the dynamics of consulting the leading job portals daily. In this way, we can determine which profiles are most in-demand and which skills are most valued. With this information, we will write an ideal resume for the offers in our sector.
Create a good résumé, focusing on your skills and extracurricular activities. Everything adds up to convince the company to give you a chance for the first time. Some of the qualities most valued by companies are social and communication skills, analytical skills, flexibility and adaptability to change, versatility, teamwork, initiative, and, above all, a positive attitude.
Exhaust all sources of job search. We must move our candidacy through the maximum number of channels: University Employment Guidance and Information Center, job portals, Public Employment Services, corporate websites of companies, placement agencies, Professional Associations, Social Networks, university job fair, Networking, etc.
Job search involves more than just looking for job openings at the university job fair and sending your resume to employers. You also need to make sure you are a good fit for the job, capture the hiring manager's attention, and are well prepared to answer interview questions.