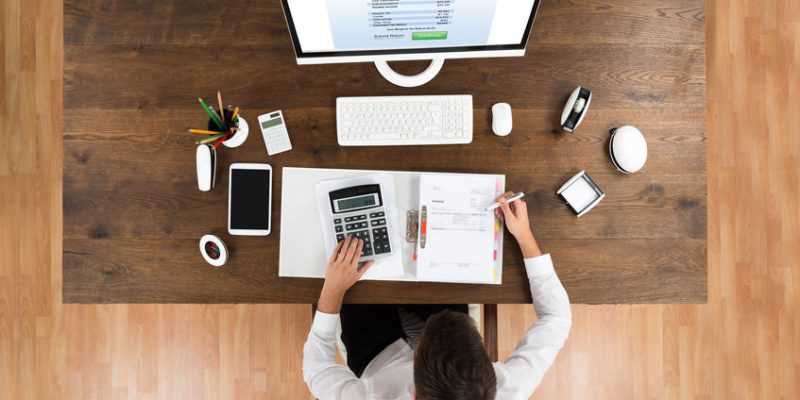 How you extract and process data from invoices can have a very strong bearing on the way your business is able to access better profitability.
That's because invoices are linked to your cash flow, and better cash flow management (not to mention minimizing unnecessary outflow) is essential to making a business more profitable.
Additionally, invoice data extraction can shave several hours off a team member's workday whether data entry is key to his core functions or is simply something he or she has to do once a week or once a month, in order to claim reimbursements. Better processing could therefore potentially enable improved productivity, which typically correlates with higher productivity.
So how does one efficiently process and extract data from invoices?
Very simply, by adopting invoicing software.
Invoicing software can enable affordable invoice data extraction
Today invoicing software does not come with a prohibitive price tag. It is highly affordable to gig economy freelancer folk and to startups and to corporations. In fact, even premier brands like Dext offer invoicing software at a very accessible GBP 20 pounds per month.
Moreover, users can pay as they go, and do not have to cough up the whole amount upfront. You might even get two months usability free, with an annual package.
Invoicing software is affordable today because what you're paying is only a rental amount, to use the cloud-based software, as desired. Cloud-based invoicing software solutions providers own and maintain the infrastructure, renting it out to clients for an affordable fee.
Invoicing software can enable quick invoice data extraction
Extracting data from invoices has traditionally meant that someone (or several someones) manually key in details from an invoice (or stack – or tower – of invoices). This is time-consuming and of course, prone to human error.
Invoicing software automates this data entry process by allowing users to simply snap pictures of invoices and upload them to the system, leaving the actual labor of extraction to the invoicing software. Optical character recognition takes charge at this point and extracts data from the uploaded photograph, PDF, or scan of the invoice, bill, or receipt.
A digital text entry is generated within seconds and the user can edit or copy and paste this text. To align with any compliance requirements and enable approvals, the system also retains a copy of the source document with each data entry.
Duplicates are automatically purged from the system whether your extracted invoice data is picked up from uploaded scans or pictures, and even if you have elected to have the system pull data from supplier invoices sent to your email.
Invoicing software can enable the efficient invoice data processing
Once data is extracted from the invoices, bills, receipts (and even bank statements) in question, invoicing software also sorts attend categorizes the data for the user. You can stick with the date and type-based filing system that the software automatically begins adhering to, or you can set up your own rules for categorization.
But what makes invoicing software so tremendously useful, is what it is capable of doing from here on: users can connect the software seamlessly with other bookkeeping software, to go one step further and even automate publishing and transaction matching, which enables quick-fire reconciling.
Moreover, all that data is literally at your fingertips because you can access all uploaded data via a partner app on your smartphone. You can also approve expenses on the go. A dashboard gives you an idea of any key metrics that you might want to have at a glance, like inventory, accounts receivable and payable, revenue versus expenditure, and so on.
Conclusion
Invoicing software can help you approach invoice data extraction in the same way that giant corporations do, at only a nominal cost. Click here to know more, and to opt for a free trial or demo: https://dext.com/uk/business-owners/data-extraction