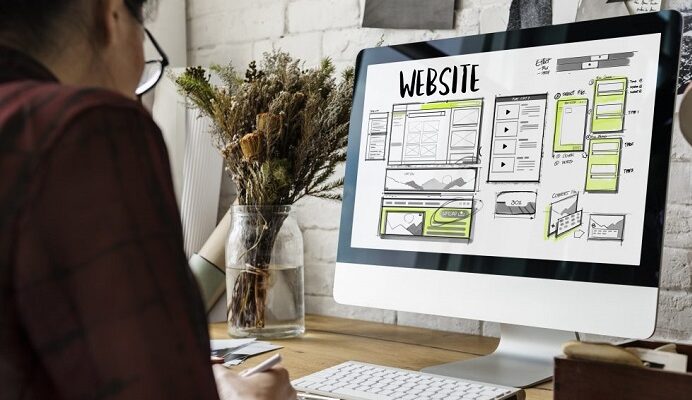 When you are building a website for your business, it must be search engine friendly so that people can find it easily online for your chosen keywords. If people have trouble finding your website online for the products or services you supply, you will struggle to build your business into the success you always hoped it would be. You will need to take care of many factors for your website so it can get found in the search engines, and it is something that you will most likely need some assistance with to do correctly.
Find A Quality Web Designer
First, you will need to have a website built, which means you need to find a quality agency to help design and develop your site. When looking for high-quality and responsive web design, Glasgow has many excellent agencies you can consider using. However, when talking to the various agencies you are thinking of using, you will want to ensure that they understand SEO and what needs to be done to create a search engine friendly website. Many web design agencies can make fantastic looking websites, but they often lack SEO expertise, making it harder to get your new website to rank highly for your chosen keywords.
What Is A Search Engine Friendly Website?
You will need to know what makes a search engine friendly website when scrutinising the various web development agencies to which you speak. There are a few things that make a website friendly for the search engines, and the primary ones are listed below:
Crawlability: The search engines use what people call spiders to crawl the websites and find out what they are about to rank them in the search index accordingly. You need to ensure that it is as easy as possible for the spiders to navigate and crawl the entirety of your website, which will require internal linking and ensure no links are broken.
Useability: You will also need to ensure that it is simple for the user to navigate their way around your website and make it intuitive to use. You will also need to focus the website content on the user rather than the search engines to achieve the best results.
Readability: Although you will want to focus the content on the website user, it still needs the search engines to read it and help enforce what your business is and what you do. However, you do not want to stuff it with keywords and over optimise it. Rather than stuffing keywords into your content, ensure they appear in the correct places, such as Page Titles and H1-H6 Headers, with a few occurrences or variations in the text.
Include An XML Sitemap: You must also ensure that your website has an XML sitemap, which you must submit to the search engines. It is a way of requesting that the spiders crawl specific pages on your website and can help get them indexed.
Following the above will help ensure that you have a search engine friendly website, and the next step is finding a quality digital agency to give you a hand with your digital marketing.